As we all know, there are plenty ways to practice Chinese listening skills: taking Chinese classes, speaking to native speakers, watching TV shows...

However, today I would like to recommend you to watch some Chinese movies. Why do I recommend movies?
First of all, with many accents and dialects throughout China, learning mandarin alone is sometimes not enough. Getting used to many accents by watching Chinese movies from different parts of China will help a lot with encountering people across China! You might find your favorite accent, too.

What's more, It can help you understand better about the logic of how Chinese people behave. For example, what's Chinese people's reaction to certain things and what is considered as polite or rude, funny or boring. You will feel less confused while socializing with Chinese people in daily life.

Also, I know many of you are busy and prefer watching movies compared to TV dramas/shows, so here are the ones for you! I believe the comparatively short duration and pithy storyline can make it really efficient and educational at the same time! Just regard watching every movie as an entertaining and relaxing Chinese class!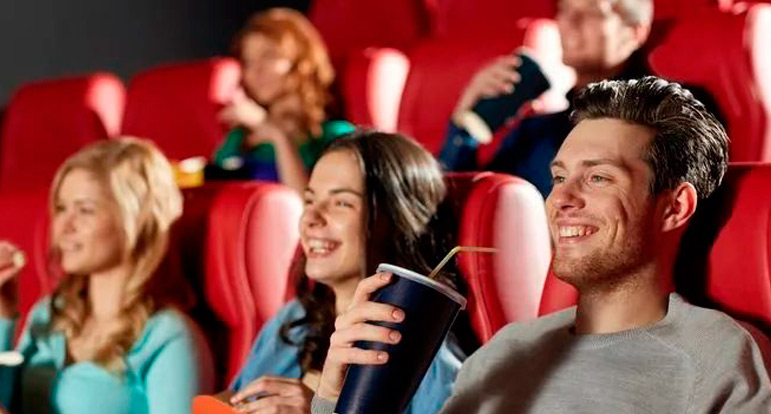 So in this post, we have selected 5 of the highly rated Chinese movies for you.
The 5 movies cover different film genres including Comedy, Sci-Fi, Romance, Action, Detective and Mystery. We ranked them in terms of 3 standards below to meet different needs you might have.
*Difficulty level of speaking Chinese
*Informing about Chinese culture
*Entertainment Value
1
Detective Chinatown / 唐人街探案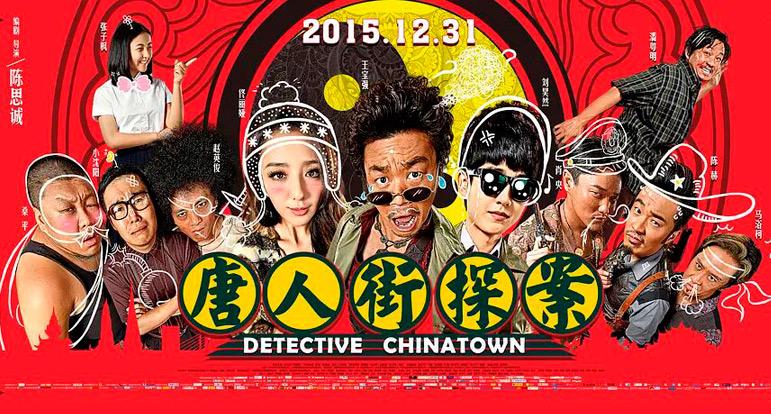 Qin Feng, a gifted stammering teenager, was brushed down during the interview of the police academy. His grandma sent him to Bangkok and asked his distant uncle Tang Ren to take care of him. Known as the "Best Detective of Chinatown", Tang Ren is actually a filthy uncle. After a crazy night, Tang Ren suddenly became a murder suspect. The police suspected that Tang Ren had robbed the priceless gold and killed a Buddha sculptor Songpa.

They two must avoid the police's pursuit, gangster's pursuit and Mr. Yan's encirclement and suppression. Meanwhile, they needed to find the lost gold to clear the charges and find the real culprit within just 7 days.
Genres:Comedy / Mystery / Detective
"Excluding all the impossibilities, no matter how unbelievable the remaining one is, it's the truth."
"In fact, no one cares about the truth. People will only believe the truth they want to believe."
Channel to watch:
2
The Wandering Earth / 流浪地球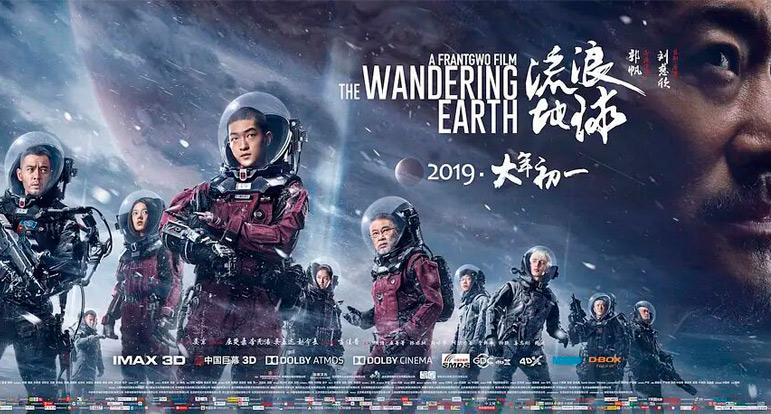 Grossing $699 million worldwide, it is China's fourth highest-grossing film of all time and the fourth highest-grossing non-English film to date.
Set in 2075, the movie follows a group of astronauts and rescue workers guiding the Earth away from an expanding Sun, while attempting to prevent a collision with Jupiter, and eventually finding a new homeland for human. They call it the "Wandering earth" plan.
The Hollywood Reporter described it as "China's first full-scale interstellar spectacular". From this film, you can also understand the Chinese concept of family love, heroism and dedication.
Genres:Sci-Fi / Adventure
"No matter where the final result leads human history to, we decide to choose hope!"
"The courage and perseverance of human beings will certainly be engraved under the starry sky."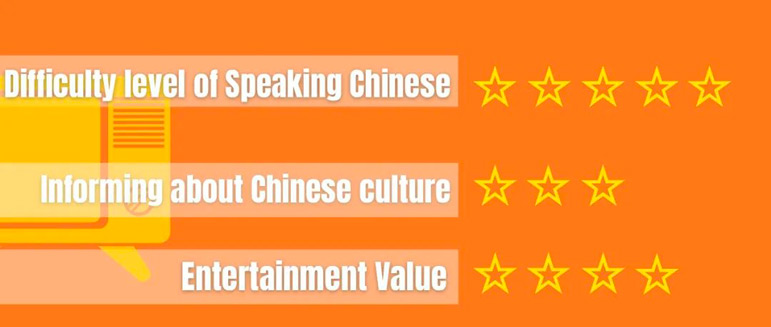 3
Our Times / 我的少女时代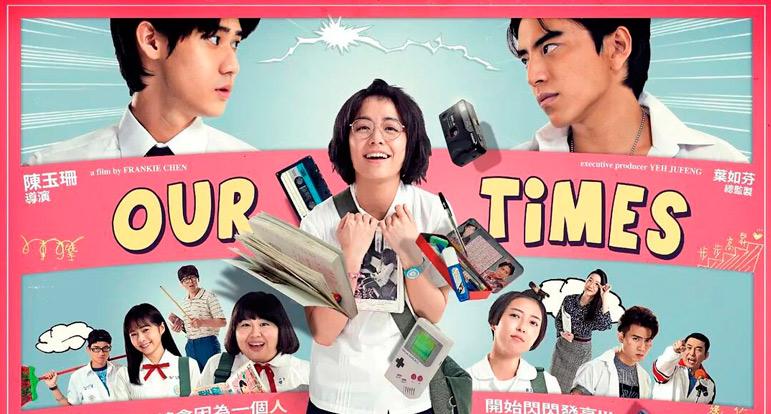 Successful white-collar Lin fell into a deep memory of her girlhood. It turns out that this ordinary girl has a hilarious but sweet first love memory. She really loved the school hunk Ouyang, but she was always defeated by the charm of the school belle Minmin. An accident made her form a "Lovelorn Front Alliance" with the school bully Xu. They were determined to win their love by using each other's help. However, their feelings about each other are gradually changing...

A few years later, can Lin find her true love back?
"My wish is to have me in your wish."
"It turns out that if you really like someone, you don't have the courage to tell him."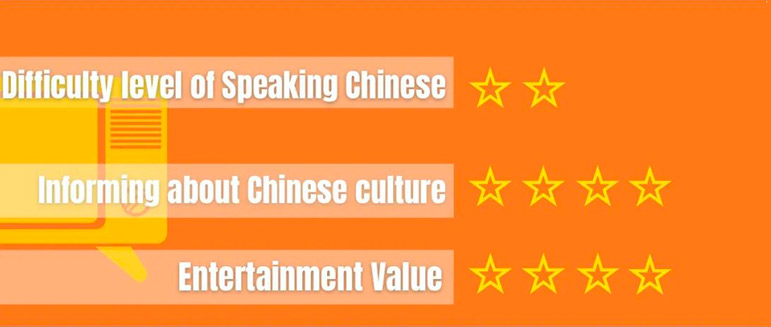 Channel to watch:
4
Kung Fu Hustle / 功夫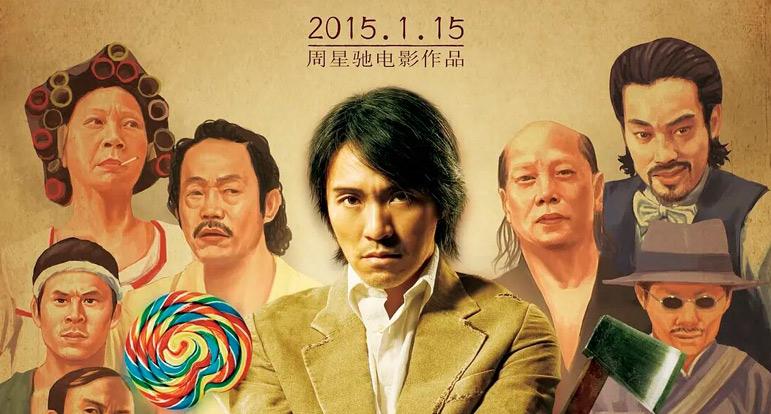 The famous Chinese actor Stephen Chow directs and stars in this hilarious action-packed, martial art movie. Sing (Chow) is a petty thief who aspires to be part of the sophisticated and ruthless Axe Gang. He stumbles into a slum ruled by eccentric landlords who turn out to be some of the greatest kung fu masters in disguise. They hide themselves in order to avoid any unnecessary fights in the society. But an unavoidable fight is happening, and Sing (Chow) gradually comprehends the true meaning of kung fu.

"Bone: Memories can be painful. To forget may be a blessing!
Sing: I never knew you were so deep."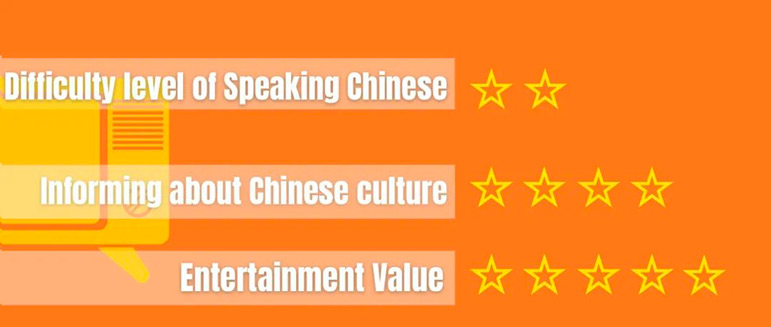 iQiYi, Youku, Hulu, Amazon Prime


5

Ne Zha / 哪吒之魔童降世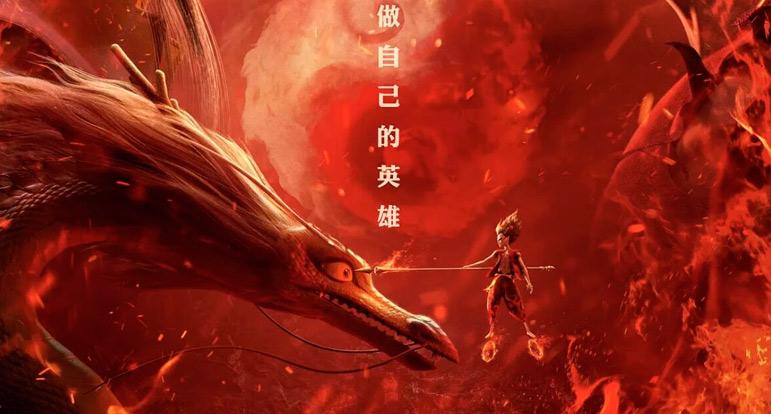 The Primus extracts a Mixed Yuan Bead into a spirit bead and a demon bead. The spirit bead can be reincarnated in human to help King Zhou establish a new dynasty, but the demon bead will create a devil and harm human. Ne Zha is the one who should be spirit bead hero but becomes a devil incarnate instead because the spirit bead and the demon bead is switched. "Am I good or evil? I will decide for myself."
"My fate is up to me. A demon or an immortal? I have the final say on who I am."

"If you ask me if people can change their fate, I don't know, but not accepting fate is Nezha's fate."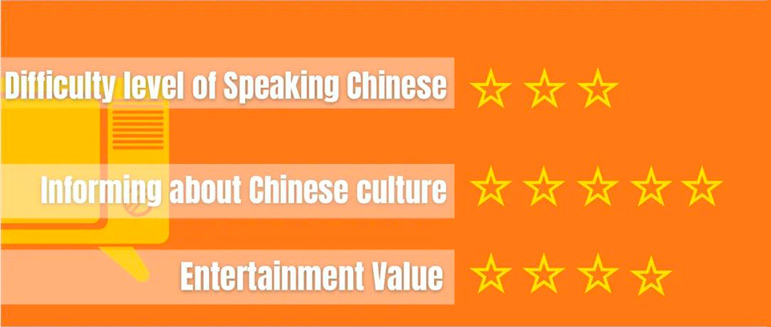 Channels to watch:
Some of you might already been watching Chinese movies for years, but how to make your watching process more valuable for practicing Chinese?

Here are some tips for you:
Get a brief idea about the plot of the movie before you watch it.

Separate the movie into parts to watch and choose some parts you like to watch repeatedly.

Note new words and unfamiliar expressions you encounter. You can review them when you have chance!

Try to share the storyline of the movie, the specific plots which impress you the most, and your thoughts about the whole movie in Chinese with your Chinese friends. Use the movies as topics to practice your speaking!


Try to not depend on the subtitles too much if you can understand most of the conversations. Practice your listening skill.

Select different themes of movies to watch so you can get exposed to different contexts.
Enjoy your Chinese movies in the upcoming holiday, and hope to hear your feedback soon!