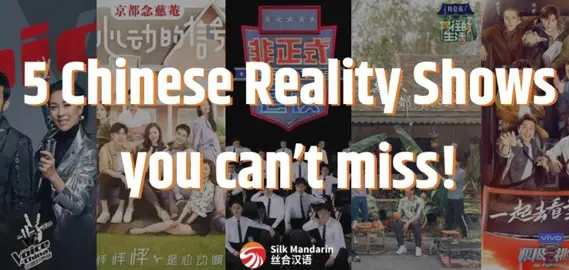 You might have been wondering: besides taking classes, and of course doing my homework every day, what else can I do to keep improving my Chinese?
Let me tell you a little trick: you can Watch Chinese Reality Show!
Language input matters during the whole learning process. You may take Mandarin classes, talk with your Chinese friends/colleagues and maybe even have a Chinese partner. But even if there is an almost perfect environment in your current life to get your fair share of Chinese, I still whole-heartedly recommend you to watch some Chinese reality shows. You will certainly further boost your Chinese conversational skill by immersing yourself into the plot!


But why do I recommend you to watch reality shows instead of movie or TV drama?

With usually more than one season and lots of episodes, reality shows are always more consecutive. And a continuous series is so much more interesting to follow and will motivate you to keep watching. More importantly, reality shows can teach you those really spoken Chinese which you can never learn from textbooks. Without fixed scripts like in movies or TV dramas, all the conversations you hear are really authetic ones that happen in daily life.
As more and more Chinese reality shows have been subtitled with English on the Internet and got popular internationally, I think it's time to give you some recommendations!

Here are 5 of the latest variously themed Chinese reality shows in this article for you to check out!

These 5 shows cover 5 different themes:
Travelling

Music talent

Cross cultural talk

Task-based game


Dating



We have ranked them in terms of 3 standards below to meet different needs you might have:

*Usefulness of Chinese language for learning
*Informing about Chinese culture


*Entertaining level



1
Back to Field / 向往的生活
This is a very trendy "slow variety show" in recent years. Each season it takes place in a different rural part of China. The cast members are only provided with the basic life necessities and have to take care of everything else such as cooking their own meals and build their own furniture. To "buy" different cooking ingredients and tools, they have to complete certain tasks such as planting and harvesting crops.
The goal of the program is to bring the audience along on a slower pace of life and to illustrate the joys of a simple lifestyle.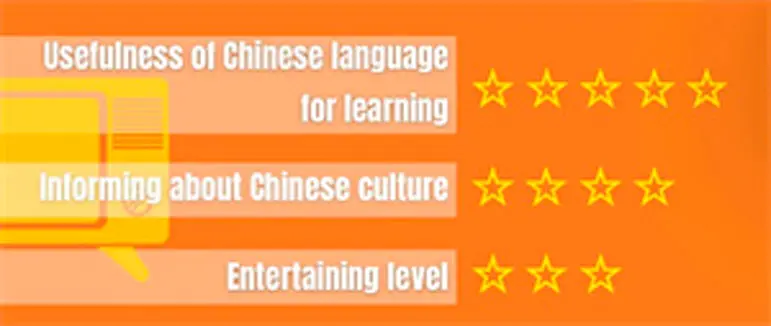 Copy the link to watch↓ (with VPN on)

2
The Voice of China / 中国好声音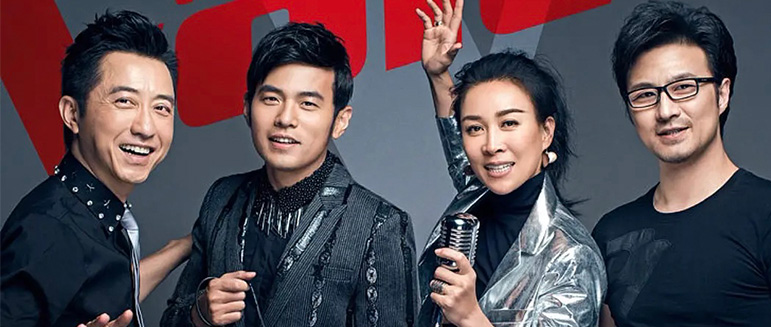 Based on the original The Voice of Holland, the concept of the show is to find the new singing talents from public auditions.




The most exciting part of this show is the blind audition. As the initial stage of student selection, the star tutors have to turn their back to the students and only choose the voice they like without being disturbed by any other factors.



Since The Voice was first introduced into China in 2012, it quickly got super popular among the Chinese audience. Over the last 10 years, The Voice of China's stage has witnessed a number of talented singers rise to fame overnight.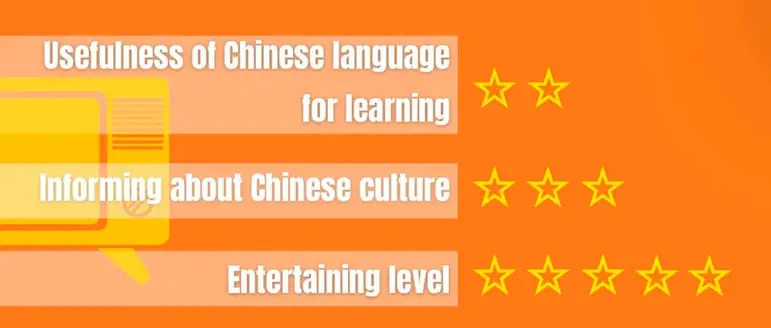 Copy the link to watch↓ (with VPN on)
https://www.youtube.com/watch?v=tnsCWtmhGq0&list=PLGnjPtt6DJXQWcJ3PtUTXIUt7e-Wg89wi

3
Informal Talks / 非正式会谈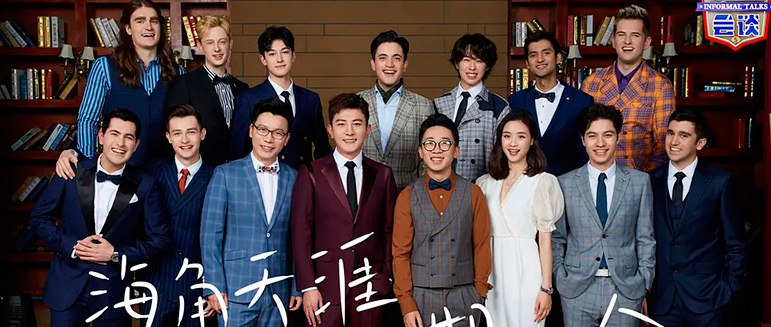 Every episode of this show begins with a culture discussion which followed by debates related to the discussion topic, where representatives can share their opinions. All the representatives are from different countries which make the debate and discussion more diversified.

Although all of the representatives are not Chinese, the show discusses various topics and issues in Chinese. Every foreign representative speaks Chinese fluently and it's a good way to motivate you to keep improving your spoken Chinese by watching this show.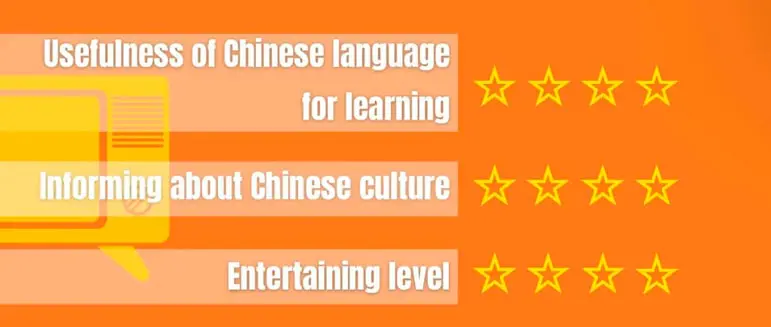 Copy the link to watch↓ (with VPN on)
https://www.youtube.com/playlist?list=PLScRmDuWm9TFts5lqcj3QsOBmnNb7BT-E

4
Go Fighting / 极限挑战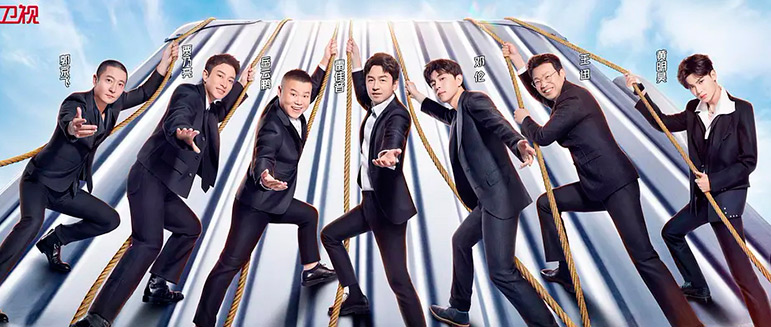 In every episode the MCs and guests need to complete missions to win the target. This is a battle of physical strength, what's more, a battle of intelligence. The MCs have experienced jobs like taxi drivers and maids. Usually, each episode will also have an over-arching theme or story to make it more interesting.
What makes this show more entertaining is that each episode varies in the challenges and the instructions and rules given to the MCs are not strictly enforced, resulting in a largely unscripted show. Some of the plots you see are the actor's "freestyle".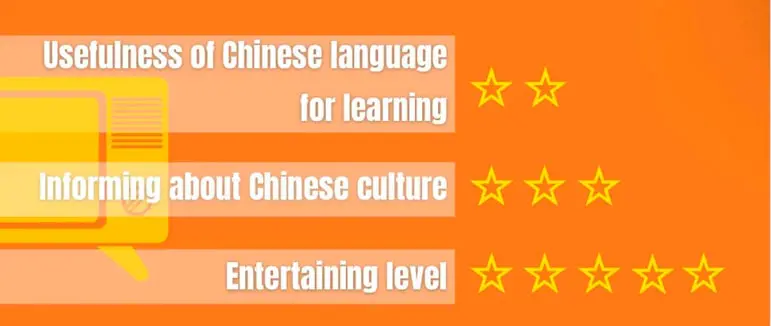 Copy the link to watch↓ (with VPN on)
https://www.youtube.com/watch?v=Gpl_kkCXzPg&list=PLz3khPg5zjRVJlDDnNkG98Bv9h1aJw-4i


5
Heart Signal / 心动的信号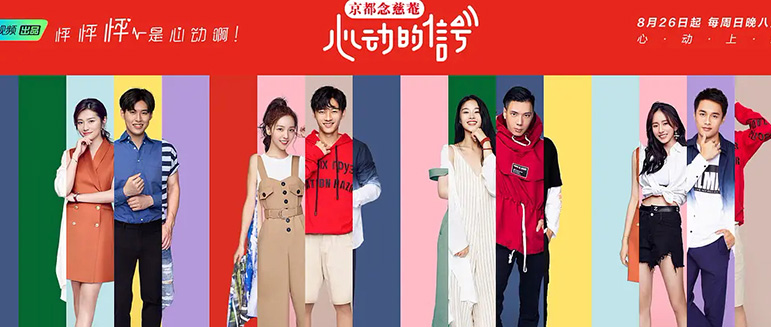 The show follows 8 people living together in the signal house for one month as they get to know each other and go on dates. However, there are some funny rules to follow in the signal house:
They are not allowed to directly confess their love to others.

Every night, each cast member can send an anonymous text message to another cast member to show their romantic interest.

They can go out to date one person every week. Male participants decide meeting spots and female participants choose the one they like to go to. Those who meet at the same place will be one-day couple.



So, Who do you think will find his or her true love in the end? Guess we will find out in the show!
Copy the link to watch↓ (with VPN on)
https://www.viki.com/tv/36654c-heart-signal-2-chinese-version?qId=8104edf0ed2deb5c48ed558f4d4598da#episodes
It's already a lot to check out, right?

Chinese reality shows started growing in 1990, but only until 2013 it became a popular TV category national wide. When this type of show was just released on TV 8 years ago, the views of every episode reached about 150 million! Nowadays, reality shows even have become a platform to discuss many social problems.

So, what are you waiting for? Enjoy your Chinese reality shows while practicing Chinese and getting to know China better!